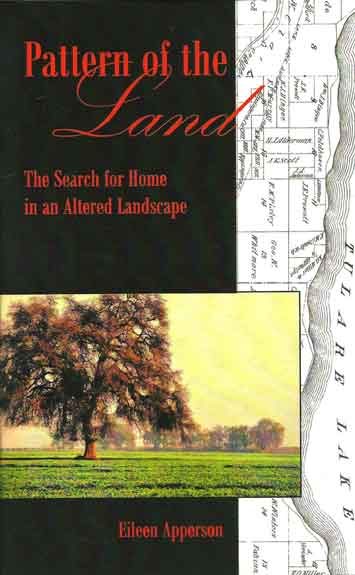 Elfleda Hays (1858-1943) was Eileen's great grandmother, the third child of Margaret and Upton Hays. The Fleda of the letters, she was one of the children who stood with Margaret when her home was burned during the Civil War.
After moving to California Fleda married James
Kimble Apperson and raised a family of four boys.

When Margaret Watts Hays came to California from Missouri in 1872 the total population of California was about 600,000. In 2012 when her second great granddaughter Eileen Apperson published this book California had 38 million people.
Eileen Apperson describes some of what
happened to this branch of Margaret and Upton's descendants. It also expresses Apperson's feelings about the land where the Hays family established their new home. It speaks to all of us who grew up in a beautiful area and have seen it change to a place where many natural features are gone and almost every square foot of land is devoted to some
agricultural enterprise.
This book shows how this change in the land
developed from the early Spanish who ventured up from Mexico, the influx of people during and after the 1849 Gold Rush and the later settlers who homesteaded the land of the lower San Joaquin Valley."

Poet and writer Eileen Apperson teaches at Reedley College and makes her home in Kingsburg, California.